Advanced, Professional
Engine Remaps

starting from as little as £150!
We provide high quality engine remaps for many makes and models. The range spans VW, Audi, Seat and Skoda through to BMW, Mercedes, Land Rover, Citroen, Ford and more. We cover from Cardiff to Swansea, Newport and throughout all of South Wales and up to Mid Wales.  We can travel to your work or your home at a time to suit you.
Please contact us or phone to discuss your requirements and find out what remapping is all about.  We look forward to hearing from you.
What can Kinetic Tuning offer?
With one of our performance remaps you can expect a number of instantly noticeable benefits:
Improved fuel economy
Faster throttle response
Smooth progressive power delivery
Up to 50% more power and torque!
All of our engine remaps are 'Tailor made' for your individual Engine/ECU version. Unlike the vast majority of our competitors, we actually tune your vehicle by remapping a copy of your original software.
This will always give the very best results in terms of performance and reliability as it ensures that the correct software version is used for your particular vehicle.  
We don't do 'gimmicks.'  We pride ourselves on providing you with a high quality remap which improves the drive-ability of your vehicle. An engine remap gives you access to more power and torque throughout the rev-range while maintaining the extensive factory safety mechanisms.
ADVANTAGES OF A
REMAP

ON YOUR VEHICLE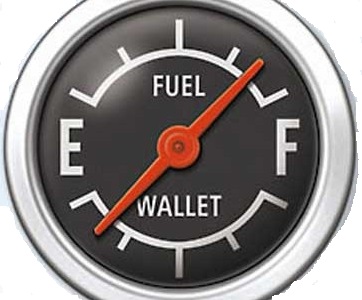 BETTER FUEL ECONOMY
Driven sensibly, our customers on average, improve their fuel economy by 5 miles per gallon
IMPROVED THROTTLE RESPONSE
A remap helps remove the initial delay you get when you first press the accelerator
PROGRESSIVE POWER DELIVERY
No sharp, uncontrollable power spikes, just smooth, linear power which helps make the car easier to drive
IMPROVED POWER
Depending on the engine, you can see upto a 50% increase in engine power
This is the 3rd car remapped by Rhys.  Amazing job as always, great results and an absolute gentleman of a guy

Hi guys, ive had my SEAT Ibiza done and my focus st done by the kinetic team without any problems at all, very good price and very fast service. I would recommend to everyone. Thanks kinetic for the great work

Had my seat leon pd130 remapped by Rhys, made a huge difference! Revs all the way to the redline now with no flat spots. Also I recently deleted my egr and he removed all the associated fault codes/turned egr operation off so that I no longer have the emissions light. Would recommend 100%! Thanks!

Contacted Rhys for the remap and best thing is he came half way through to do it. Top lad and car feels amazing. Already recommending him on different forums. 10/10
PHOTO GALLERY